In celebration of Obama, I found this site
Obamicon Me.
They take any photo and...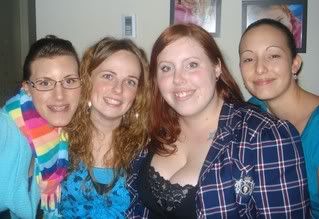 ...Ta Dah!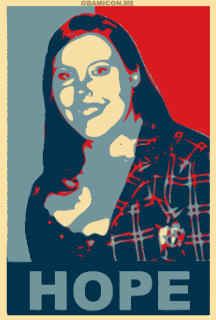 I printed one out for each of us and framed them in the cheapest frames I could find at Walmart ($2.50). I had a small space in the hallway between two doors so it worked out perfect.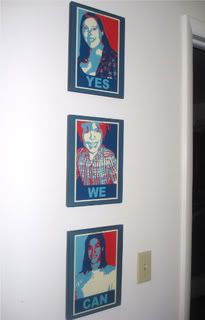 Go make your own. I had a ton of fun. :)